You miiiight be asking yourself, "What does 'animal-style' mean, and what does it have to do with potatoes?!" If this is the case, you are probably not from California (or the Southwest), so I'll explain. Animal-style skillet potatoes are diced potatoes cooked with some Thousand Island dressing and topped with cheese and caramelized onions – a dish inspired by In-N-Out Burger's (in)famous animal-style French fries!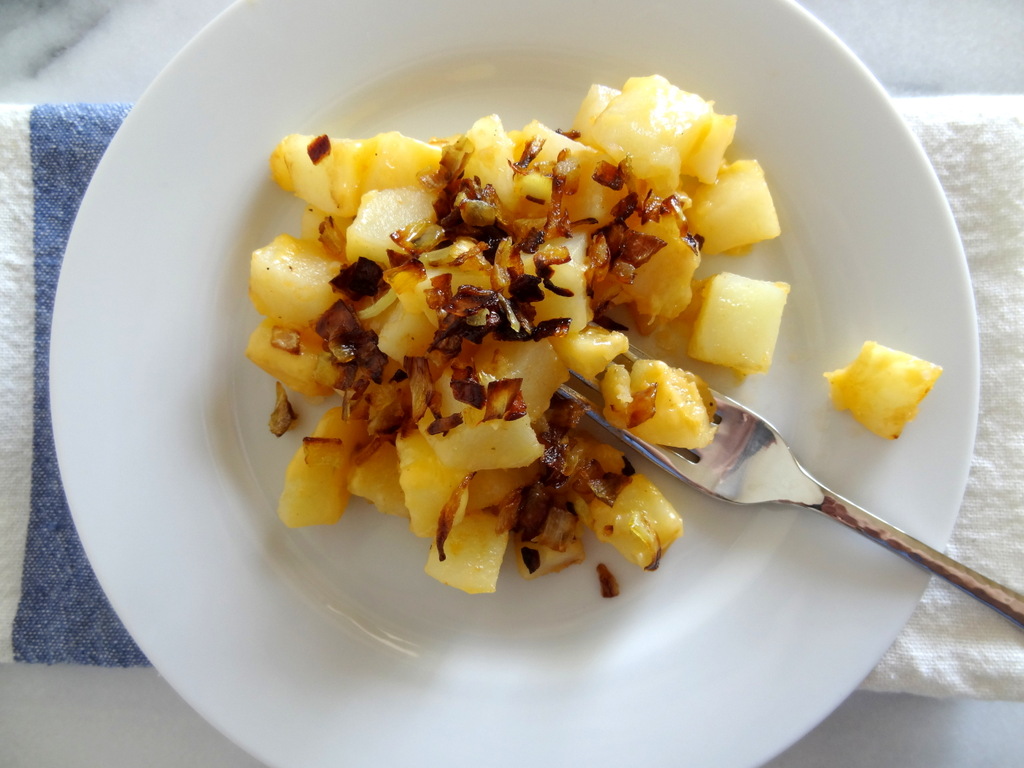 In-N-Out is one of the (many) reasons I miss living on the west coast, but ironically, when I lived in California, I rarely went there. There was an In-N-Out within walking distance of my dorms and apartments in college, and how many times did I eat there? Uno. What a shame. Anyhow, I've since learned how to mimic their animal-style fries well-enough to quell the cravings whenever they hit (which luckily, isn't too frequently). This recipe for animal-style skillet potatoes is one that I'm entering into a contest* sponsored by Food.com and Simply Potatoes. I had never tried Simply Potatoes' products before, but I was impressed! They have a variety of diced potato and hash brown products (as well as mashed potatoes and some other side dishes), and what makes them different from a lot of other brands' products is that the potatoes are fresh rather than frozen. I foresee a lot of potato-y weekend breakfasts in my future…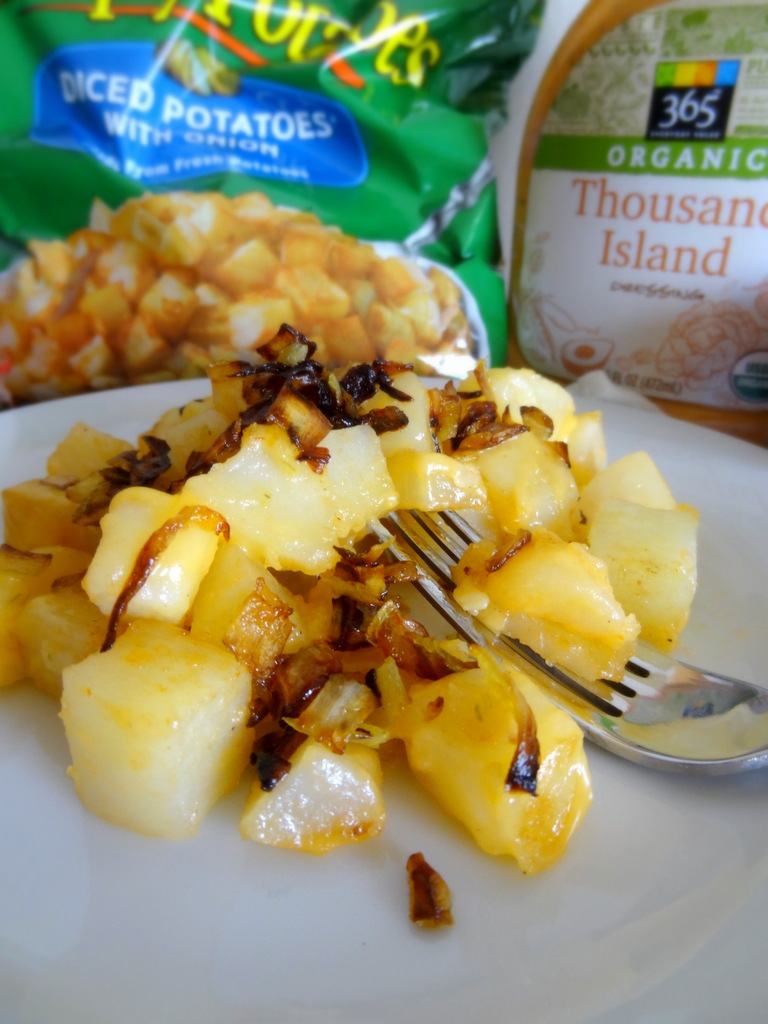 The rules for the contest are pretty simple: create a recipe using one of Simply Potatoes' products, using no more than 4 additional ingredients! Left to my own devices and without any restrictions, I would have made my own Thousand Island dressing (which is really simple: ketchup, mayonnaise, sweet pickle relish, and a few spices) and tossed in some broccoli florets or other veggies, so feel free to improvise a bit – but here you are: five-ingredient animal-style skillet potatoes! Perfect for breakfast, as a side dish at dinner, whenever! Non-west-coasters, you are welcome. West-coasters, you're also welcome, since now you can enjoy the flavors of In-N-Out in the comfort of your own home…in return, would you be a dear and look into having some authentic Mexican food airlifted out to the Midwest?
*The contest will have both a winner picked by judges and a winner picked by the people (yay for democra-cooking!). From March 31st until April 1st, anyone can sign in to Food.com to review submissions and give ratings. I'd super duper appreciate your support (and I'll post a reminder closer to that week)!