My family recently had to put down our dog, Cookie. Cookie was the first (and only) non-goldfish pet I had as a child, and it had taken years of me begging for a dog before my parents agreed. At one point, in response to the counter-argument that my brother might be allergic, I tearfully asked, "Who cares if he can't breathe?" Clearly, I had my priorities straight: dog > brother. *sarcasm*
Anyhow, when I was nine, we adopted Cookie, a little dachshund/miniature pinscher/basenji mix. She was a great dog. And of course, like most dogs, she loved food. She would sit next to us during meals, her chin on our leg, quietly clearing her throat to remind us politely that she was there. For a while, we had to refer to cookies as "carbohydrate dough blobs" in order to avoid having Cookie think we were talking about her and that she was about to get a treat.
As a tribute to Cookie, even though she wouldn't have been able to eat any of these herself (because of the chocolate), I'd like to share with you this blog's first cookie recipe. Cookie, you will be missed. Despite your little size, you played a big role in our lives for the past fifteen and a half years.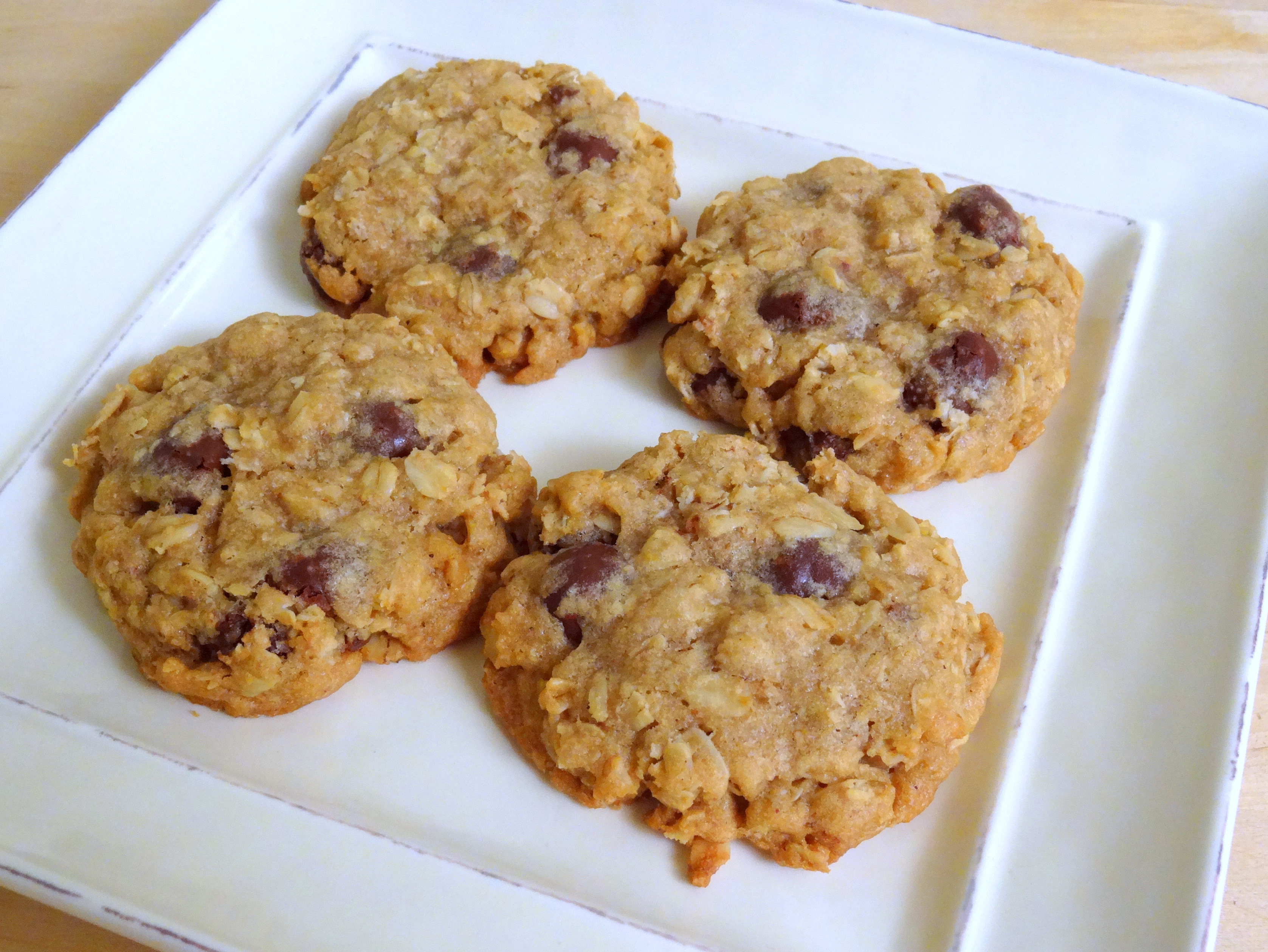 I've always felt that oatmeal cookies with chocolate chips are superior to oatmeal cookies with raisins, probably because I've always felt that pretty much anything with chocolate is better than anything without. I do realize, however, that some people disagree with me on the oatmeal cookie chocolate versus raisin issue. So to satisfy both camps, how about oatmeal cookies with chocolate-covered raisins?! How did I not think of this earlier?? And let's throw in some brown butter for good measure, since brown butter seems to make everything more amazing. I'm kind of surprised that any cookies actually made it into the oven, given how delicious the dough smelled at just the "combine sugars and brown butter" stage.
In the process of making this recipe, I learned that you should not try to brown butter if in fact the butter you are using is not really butter at all. This may sound like a painfully obvious truth, but I thought it was worth a try to see if I could brown dairy-free margarine. I actually default to using dairy-free margarine, so in most of my recipes, when I say "butter", I'm probably really using dairy-free margarine since it doesn't make any difference most of the time.
One of these is browned butter. One of these is…not.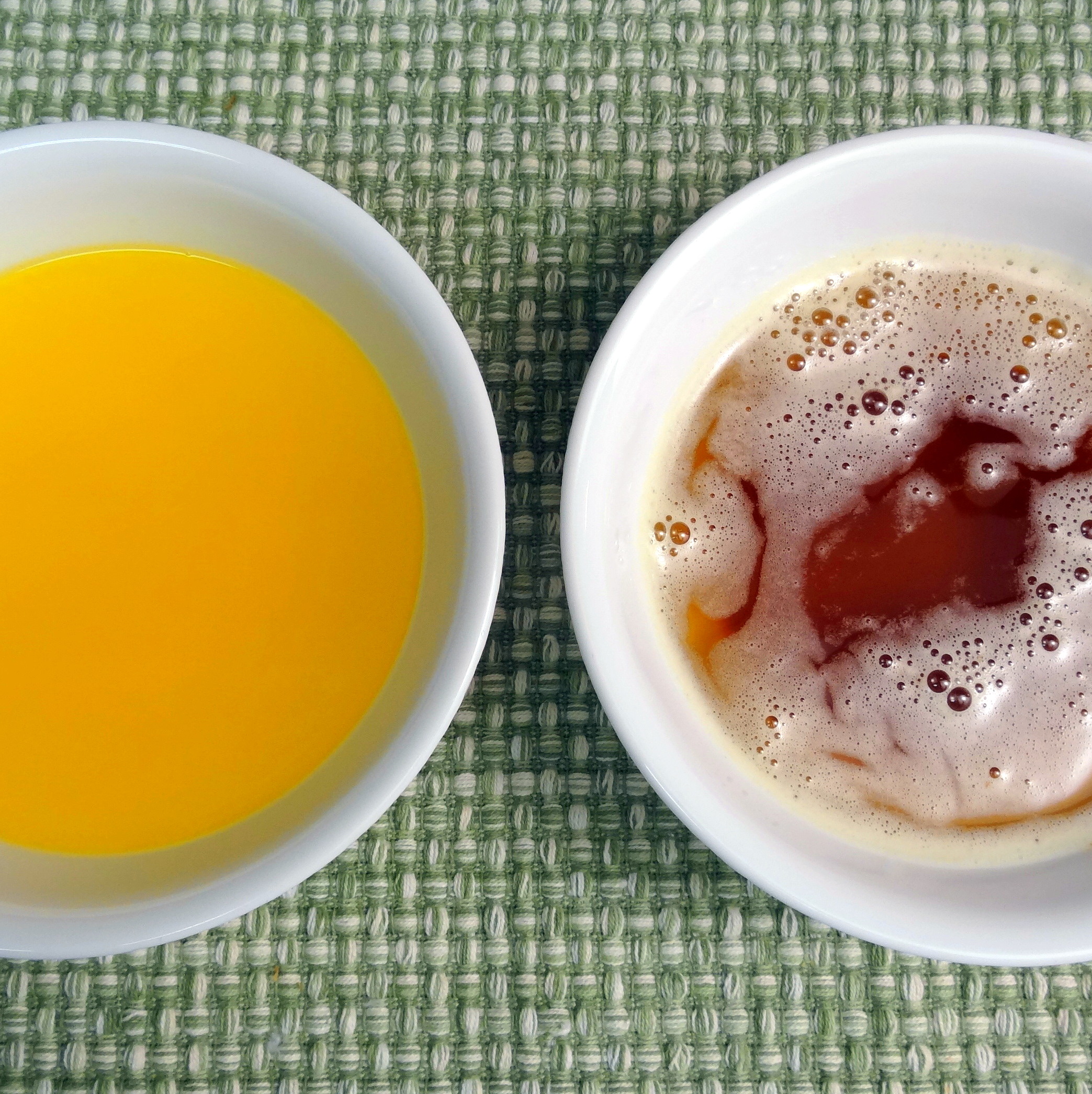 Alas, I must concede that there ARE certain times when you really, REALLY, cannot substitute margarine for butter, and this is one of those times. I can see my grandmother nodding with an "I told you so" expression, but you know, the majority of the world is lactose intolerant and some of us just want to be able to enjoy some baked goods without having to suffer or pop pills all the time, okay?! But in this case, you really do need to use butter if you want to brown it. If you still prefer margarine, just skip the browning step and you'll be fine.