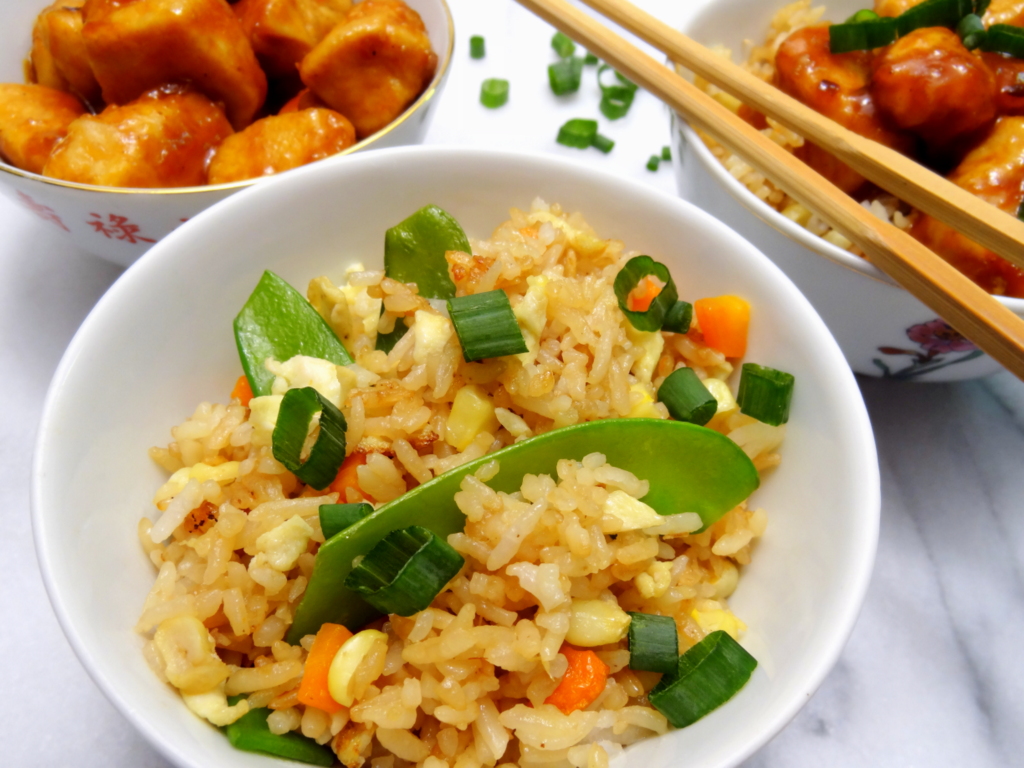 Fried rice was pretty much a given whenever my family would eat out at Chinese restaurants when I was growing up, not necessarily because it was part of the cuisine's standard fare, but because it was practically the only dish my parents could be guaranteed that I would eat. Even so, there were usually things I was likely to pick out, such as bean sprouts or mushrooms or, heaven forbid someone order shrimp fried rice – that certainly would not have flown with me as a kid. Or even now, actually. But moving on…
Although I've come to enjoy various other Chinese dishes over time, fried rice is still one of my all-time favorites, and it's a great way to use up the leftover rice I often find lingering in the fridge! This past Valentine's Day, my boyfriend and I decided to skip braving the crowds (downtown + Friday night + Valentine's Day + limited parking = noooo thank you) and cooked an Asian-themed dinner for ourselves at home, and since some things never change, that Asian-themed dinner of course included the obligatory fried rice.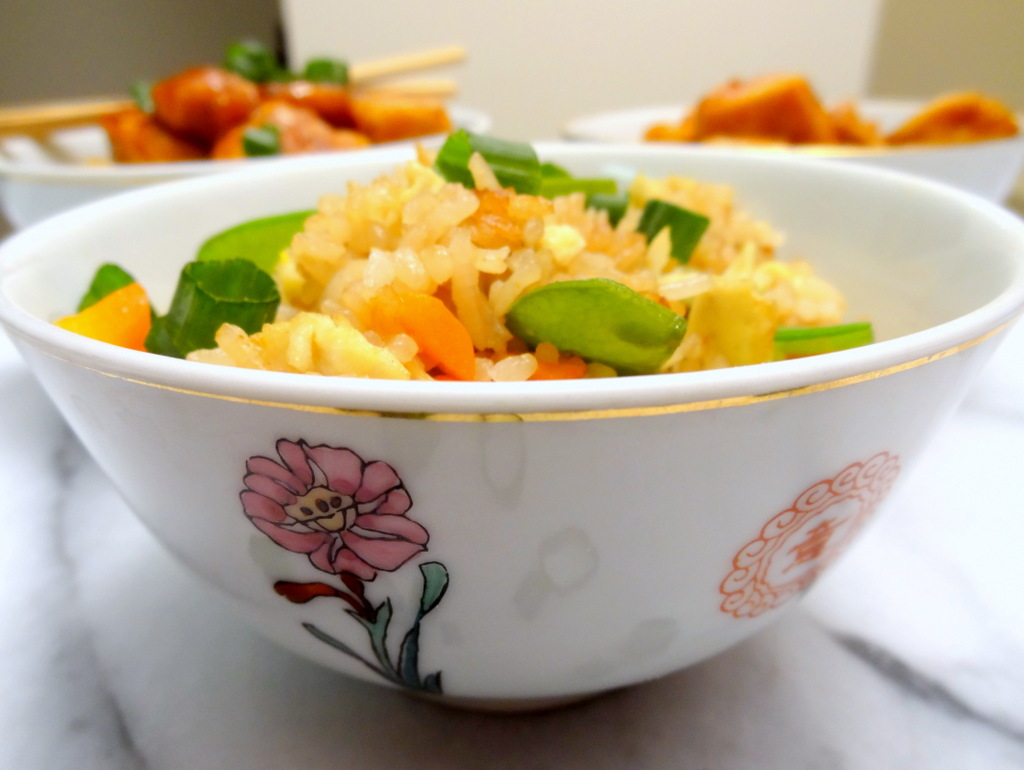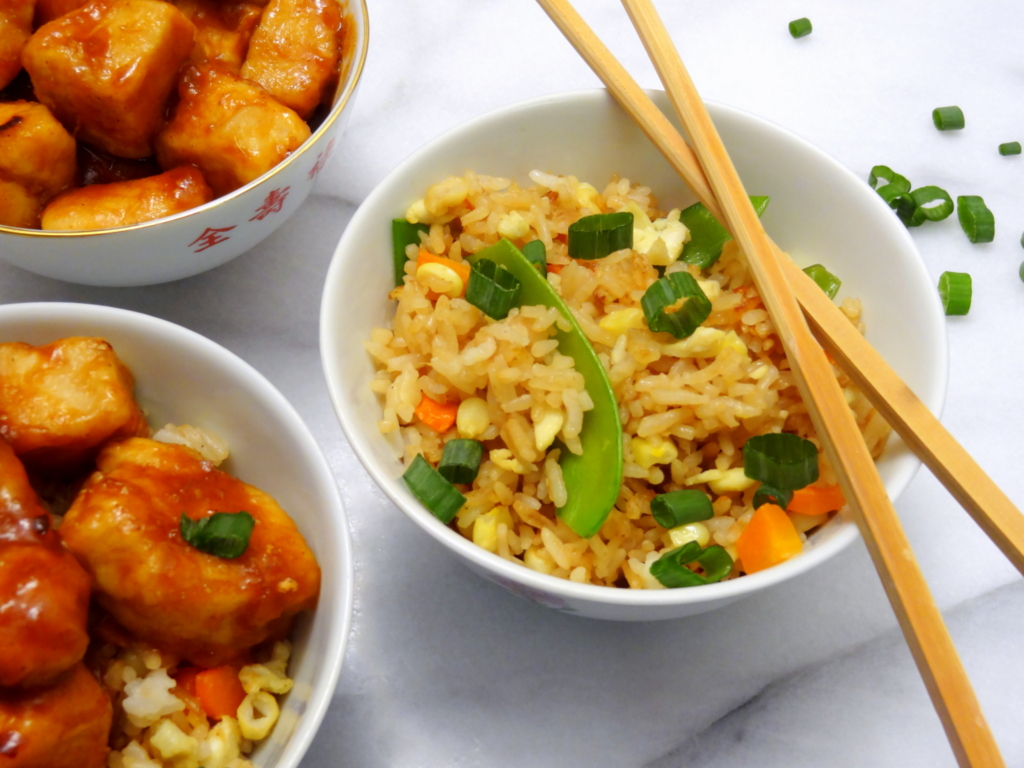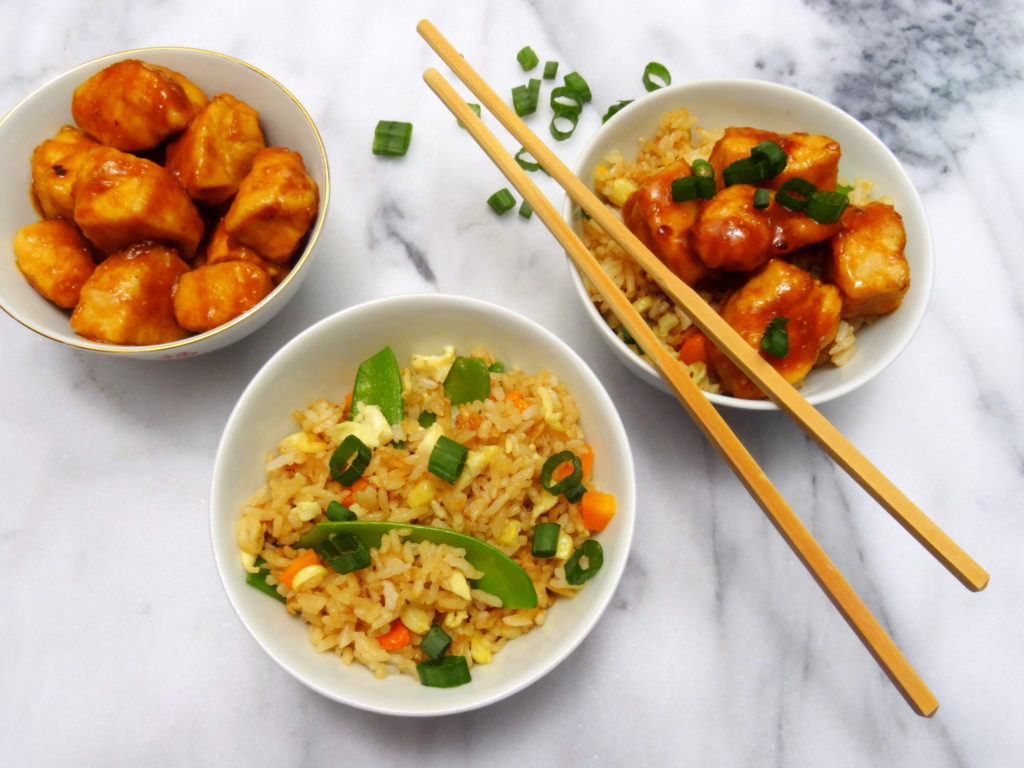 I based this recipe on one from the first cookbook I ever purchased— American Heart Association Healthy Family Meals. I'm a little embarrassed to admit that I un-healthified it a little bit, but I didn't have any egg substitute on hand, and I'm sorry but I'm pretty sure you can't call it fried rice if it only involves two teaspoons of oil. You can certainly cut back on the oil if you'd like, and/or use cooking spray for scrambling the eggs.
If you're interested in the General Tso's Chicken pictured alongside the rice, you can find the recipe here. I highly recommend it!