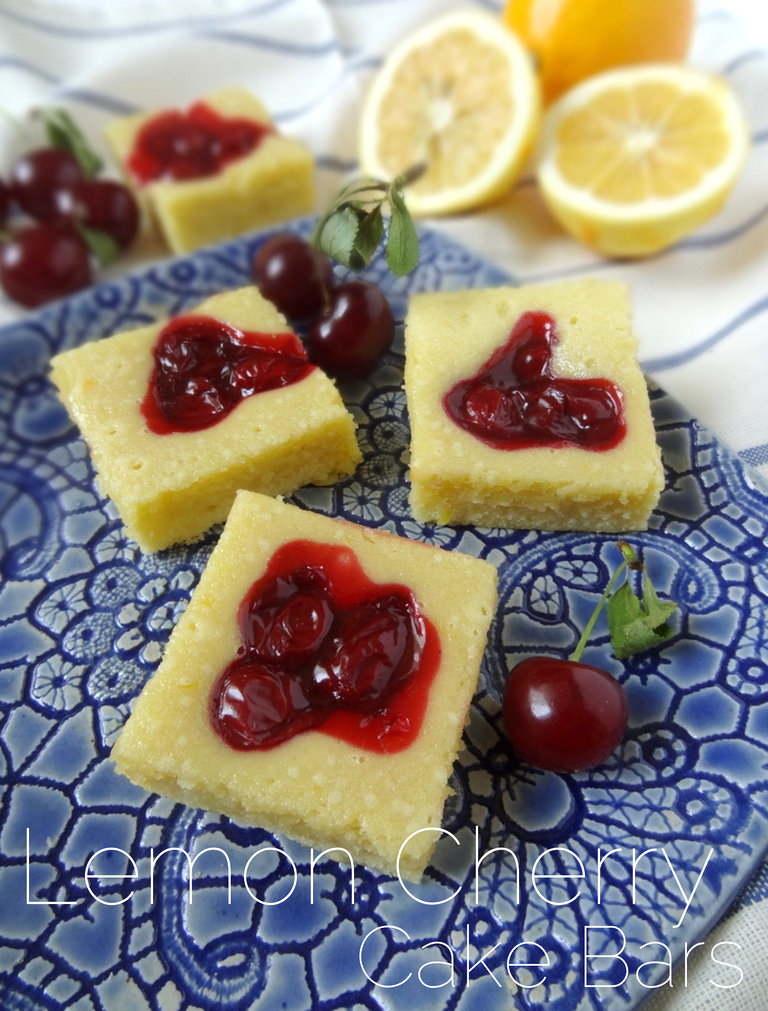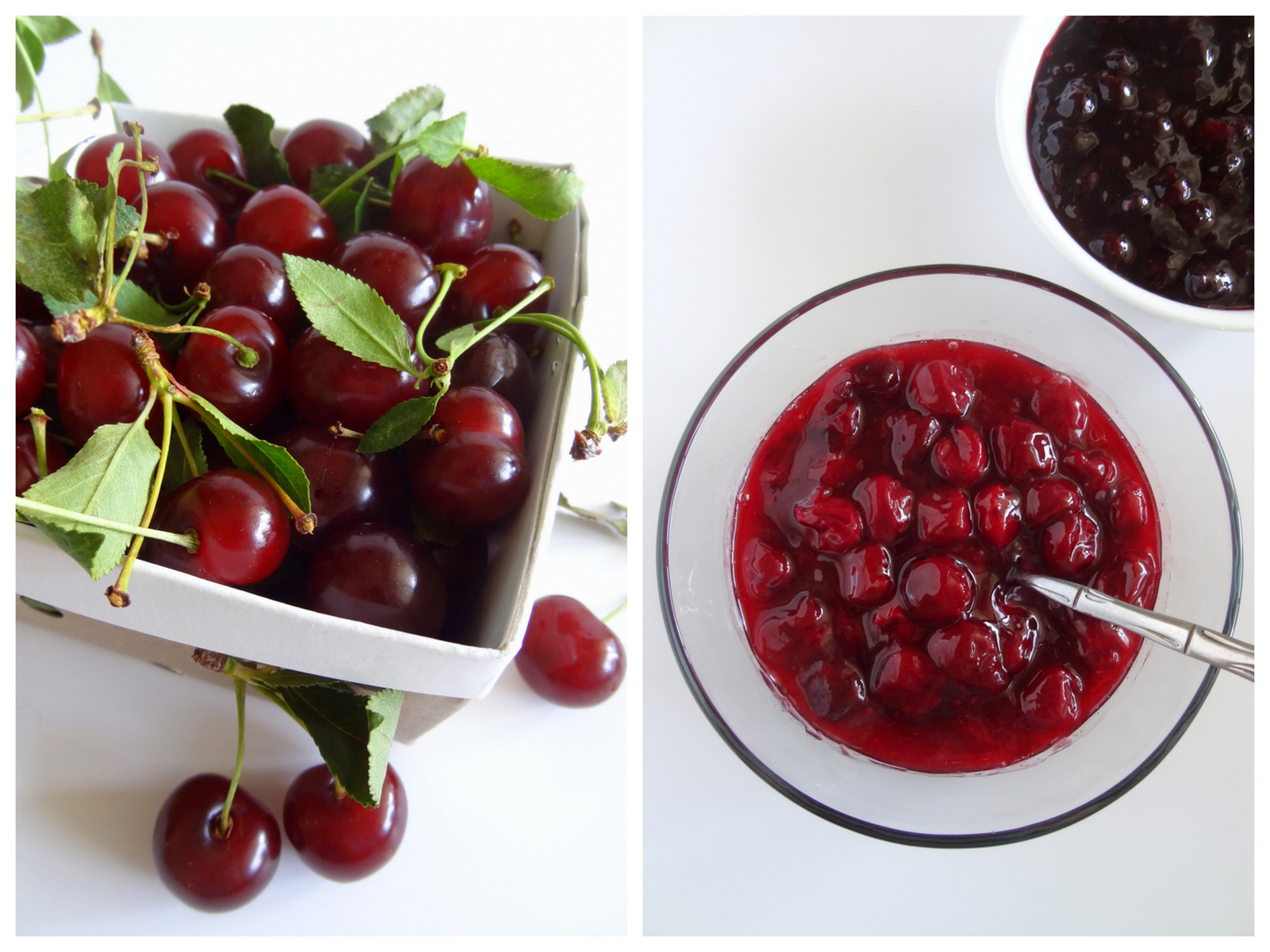 Food is a pretty amazing thing, if you take the time to think about it. It nourishes the mind, body, and soul, and it has the ability to transport us to faraway places or times past that exist now only in the depths of our memories.
This recipe is one that reminds me of my childhood, a recipe that has been in my family for as long as I can remember. My mom would make it for potlucks or bake sales, but the events with which I most clearly associate it were the piano recitals. My brother and I both took piano lessons as children (and into our teenage years), and each year our teacher would hold a recital for all of her students.
Given what a food-motivated and food-centric child I was person I am, it should come as no surprise that one of my favorite parts of these recitals was the dessert reception afterward! Each family would bring something, and for several years, this lemon cherry dessert was our family's contribution.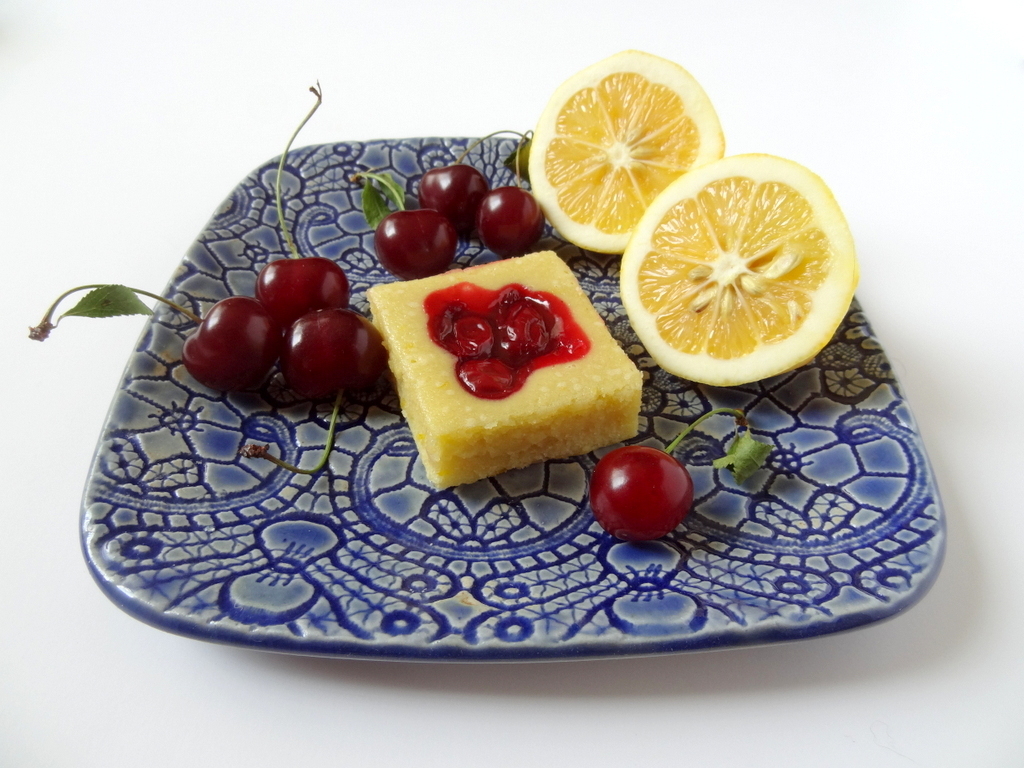 These bars are both cake-y and chewy at the same time, with a sweet (but not overpowering) lemon flavor and a pocket of tart, juicy fruit in the center. They're pretty and dainty enough to serve at a shower or tea party (my piano teacher also hosted the occasional mother/daughter tea party recital), yet portable and finger-food friendly enough to bring to a picnic. They're also very straightforward and easy to make – perfect if you're in a time crunch or if an insatiable dessert craving strikes!
What are some recipes that remind you of your childhood? I'd love to hear!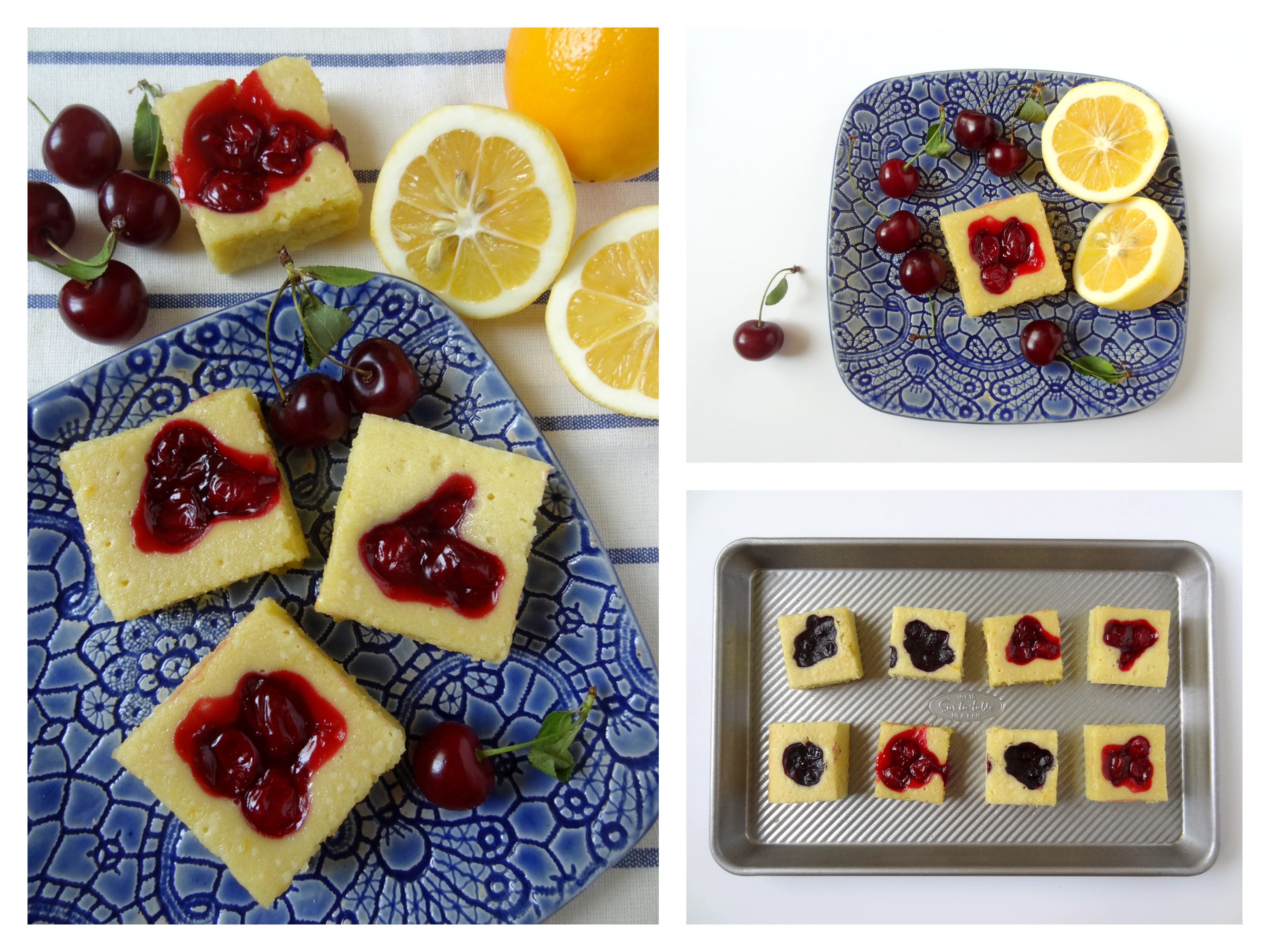 Note: given that I have a freezer full of fruit, I chose to make the cherry and blueberry fillings from scratch (and I have provided the instructions if you wish to do so), but the original recipe called for canned pie filling, so you can use that if you prefer. After all, it's easy to find at any time of year and it makes the recipe come together even more quickly!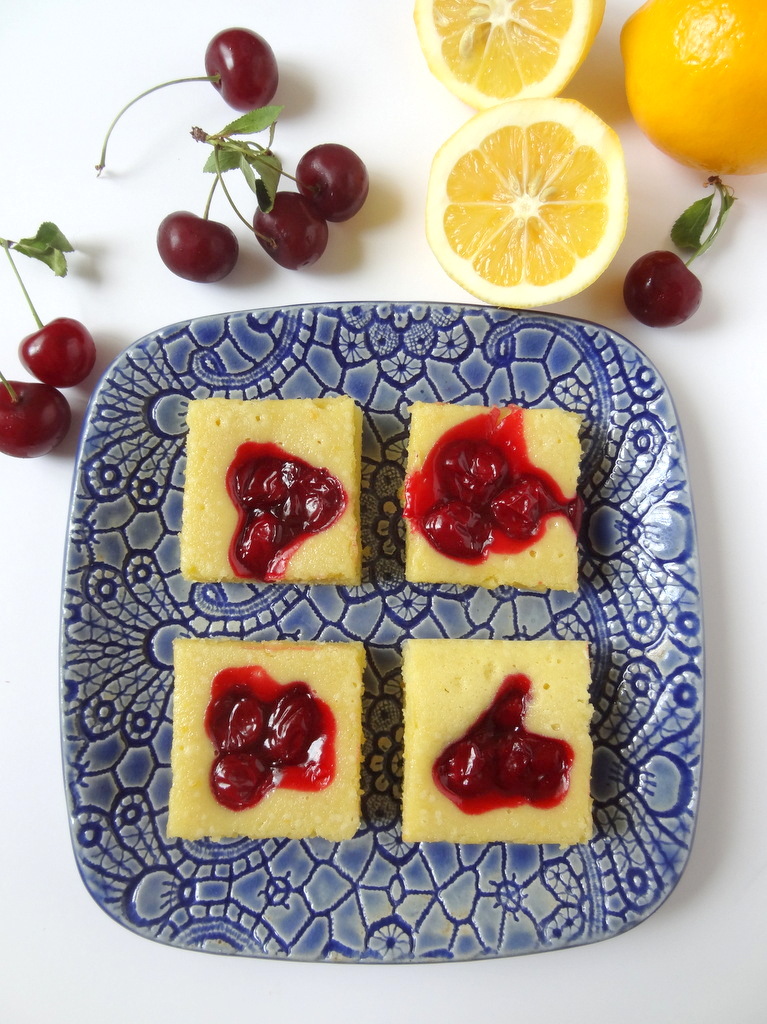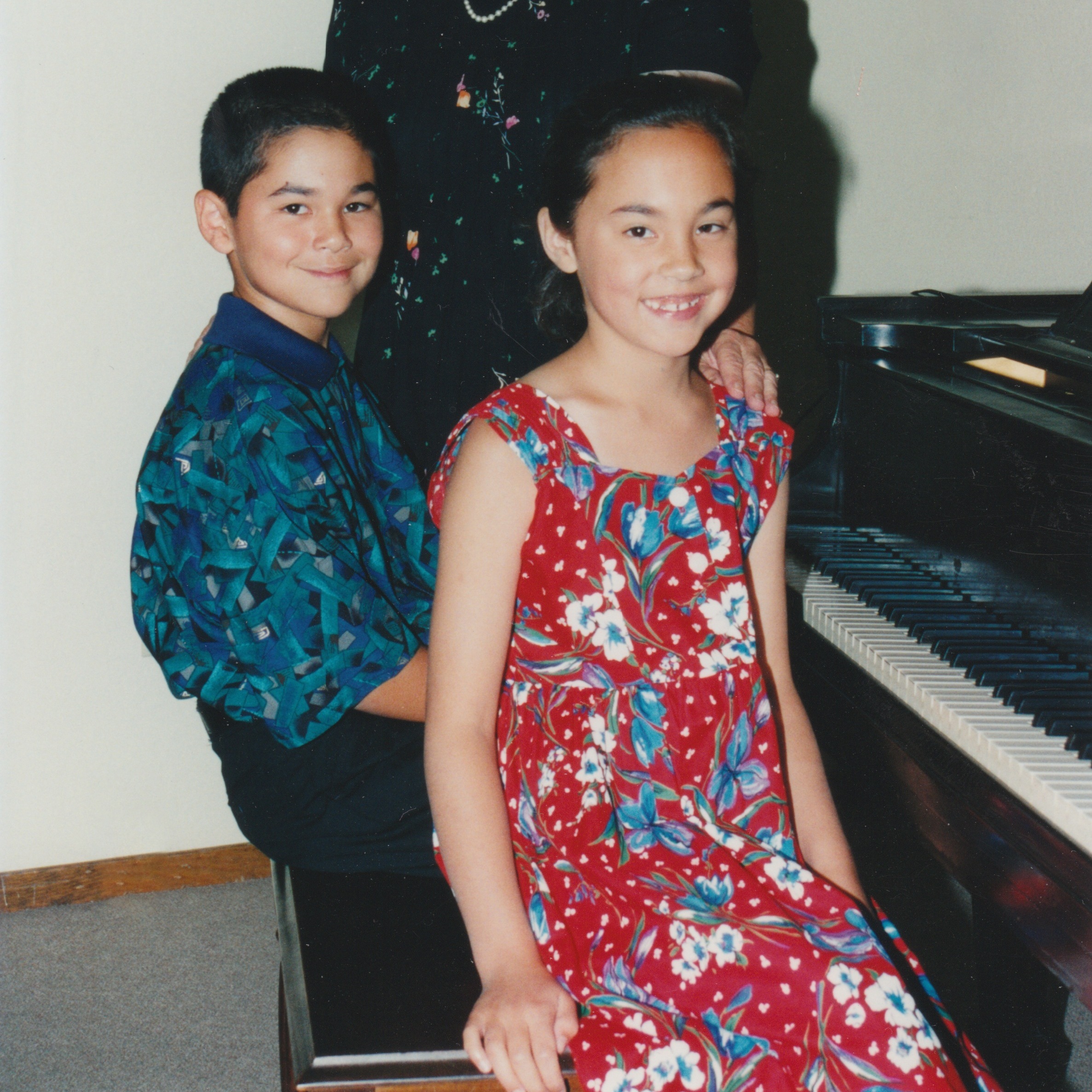 ^ My brother and I after another recital. I'm smiling, but I'm probably thinking something along the lines of "Okay, can we wrap up this photo session now? I'd like to go eat ALL THE DESSERTS."